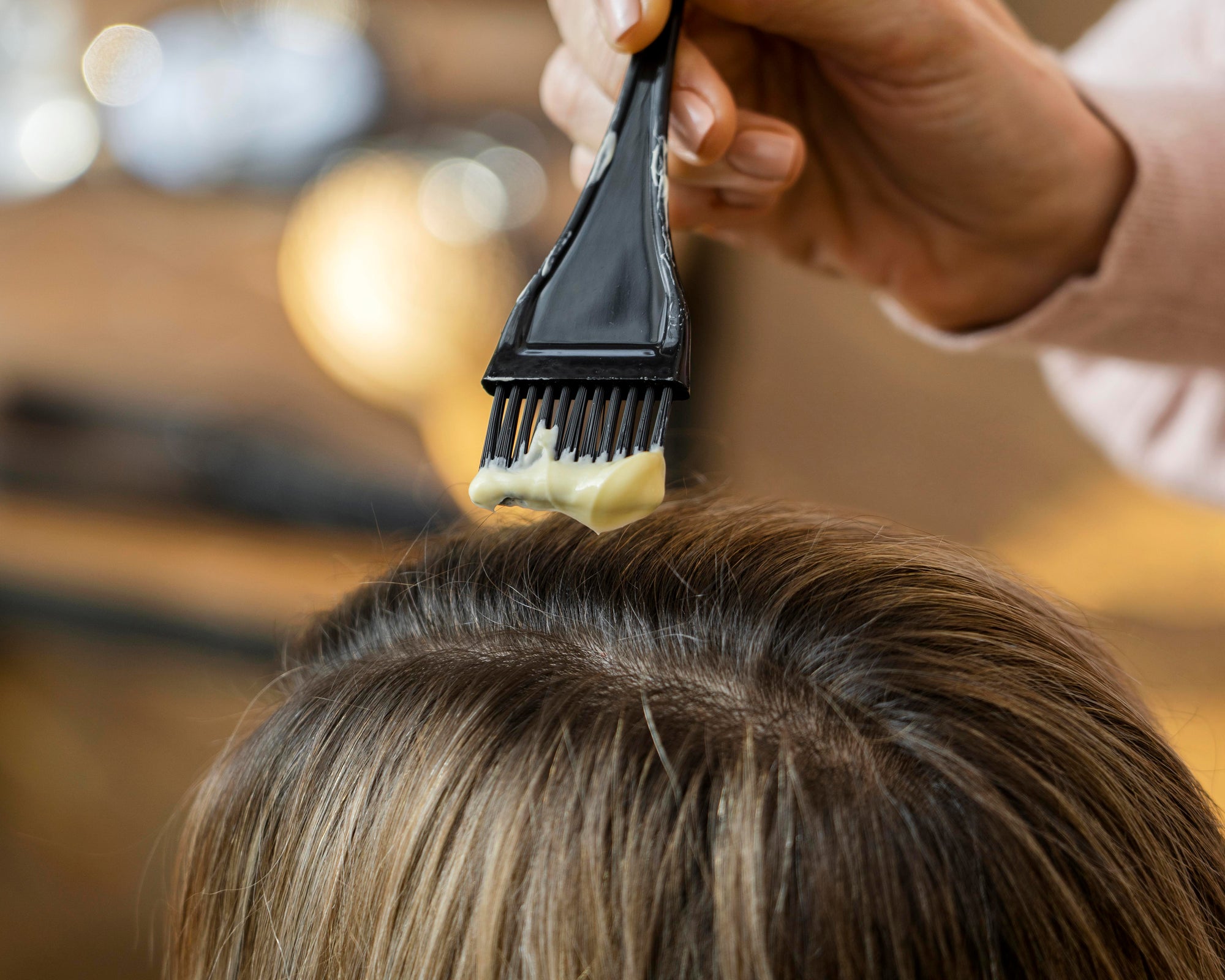 Don't Make a Hair Color Mistake! Essential Advice for Before You Dye: Straight, Wavy, and Curly Hair
Are you excited to give your hair a beautiful new color makeover? Finding the perfect hair color that compliments your hair type is essential for achieving a fabulous and personalized look. Whether you have straight, wavy, or curly hair, this guide will help you explore the best hair color options for your specific hair type. At our color special salon in Singapore, we are passionate about helping you discover the ideal hair color that brings out your natural beauty. Let's dive into the world of hair color for different hair types!
Hair Color for Straight Hair

Straight hair offers a sleek canvas for various hair color options. If you have straight hair, you can experiment with a wide range of colors. Here are some fantastic choices:


Classic Brunette:

Embrace a timeless look with rich, dark brown shades that add depth and shine to your straight locks.

Radiant Red:

Set hearts on fire with vibrant red hues that create a stunning contrast against your straight hair.



Bold Blonde:

Elevate your straight hair with shades of blonde, ranging from platinum to honey, to achieve a striking and sophisticated look.
Hair Color for Wavy Hair


Wavy hair has a natural texture that allows for effortless volume and movement. When choosing a hair color for wavy hair, you'll want to enhance those beautiful waves. Consider these options:


Caramel Highlights:

Add warmth and dimension to your wavy hair with caramel highlights, which beautifully frame your face and enhance your natural waves.

Ombré Effect:

Embrace the trendy ombré technique by blending darker roots with lighter ends. This technique works exceptionally well with wavy hair, creating a soft and sun-kissed appearance.

Balayage Beauty:

Opt for balayage, a hand-painted highlighting technique that seamlessly blends different shades into your wavy hair, giving it a sunlit and effortlessly chic look.
Hair Color for Curly Hair


Curly hair exudes personality and vibrancy. To accentuate your curls and make a statement, consider these hair color ideas:


Copper Curls:

Embrace warmth and shine by adorning your curls with rich copper tones, which beautifully enhance the natural depth of your hair.

Mahogany Magic:

Add depth and sophistication to your curly hair with mahogany hues, creating a captivating and eye-catching effect.

Golden Brown Delight:

Infuse your curls with a touch of golden brown to achieve a lustrous and sunlit appearance, emphasizing the natural beauty of your hair.
When it comes to hair color, there's no one-size-fits-all approach. It's essential to consider your hair type to choose the perfect color that enhances your natural beauty. Whether you have straight, wavy, or curly hair, our color special salon in Singapore has a team of expert stylists ready to help you find the ideal hair color that suits your unique style. Elevate your look, boost your confidence, and turn heads with the perfect hair color that speaks to your personality. Book an appointment with us today and let your hair shine like never before!
Remember, the key to a successful hair transformation lies in the hands of experienced professionals. Trust our salon to provide you with the best hair color services and advice, ensuring that you leave our doors with a radiant and head-turning look.